Microsoft Office Tests
Certification: Microsoft Office (Microsoft Office Certification)
Free Microsoft Office Exam Questions & Microsoft Office Dumps
Latest VCE Microsoft Office files. 100% free and actual. Shared by real users, checked by qualified IT experts.
Files are based on latest Microsoft Office exam questions and contain most updated Microsoft Office questions and answers. VCE files are opened easily with Avanset VCE simulator. Pass Microsoft certification exams skillfully.
70-779 Exam - Analyzing and Visualizing Data with Microsoft Excel
Microsoft 70-779 Training Course
71 Lectures, 5 Hours
77-420 Exam - Excel 2013
77-427 Exam - Excel 2013 Expert Part One
| Exam | File | Votes | Size | Last comment |
| --- | --- | --- | --- | --- |
77-888 Exam - Excel 2010 Expert
Microsoft Office Certification Facts
Microsoft Office certification is designed to validate your technical expertise through very thorough, industry-proven and widely recognized exams. The certification will help you to demonstrate your expertise when it comes to using Excel, Outlook, Word or any other Microsoft application.

Microsoft Office certification consists of three major levels, which are:
- Microsoft Office Specialist
- Microsoft Office Specialist Expert
- Microsoft Office Specialist Master

Microsoft Office Specialist (MOS)

This certification will demonstrate your skills when it comes to working with Microsoft Office applications. It gives industry leading assessment of knowledge and skills and therefore students are able to get training to evaluate their understanding of Microsoft Office.
Microsoft Office Specialist certification can also act as a good entry point for the professionals who wish to pursue MOS Expert and MOS Master. When it comes to income generation, with this certification your salary will be way above as compared to someone who doesn't have it. To earn MOS you need to choose and pass any of five exams.

Microsoft Office Specialist Expert (MOS Expert)
This credential verifies that students or professionals have obtained advanced skills in key Office programs. For students to be able to pursue Microsoft Office Specialist Expert certification it is required to have a deep level of skills. Here you have to pass one exam to be certified.

Microsoft Office Specialist Master (MOS Master)
Earning this certification is enough proof that you possess the level of skills required to use Office programs offered by Microsoft competently. This credential is ideal for individuals who are seeking core skills in the Office Product Suite. To pursue Microsoft Office Specialist Master certification, you must have MOS or MOS Expert certification. For this credential, one is required to pass three exams, which are: PowerPoint Specialist, Word, and Excel expert tests. You will also need to pass one elective test either Access or Outlook from one of Microsoft Office Specialist paths.

For an individual to be a Microsoft Office Specialist certified, you have to complete and pass one or more exams depending on the level of certification you are doing. The tests are either in Word, PowerPoint, Excel or Outlook. Microsoft Office Specialist exams are performance-based and are conducted in a live or simulated environment. Online registration for these tests is available with the Microsoft Certified Exam provider, Certiport.

Job opportunities
Some of the vacancies for certified specialists include:
- Certified Professional Coder
- Administrative Professional
- Administrative Office Support Specialist

Conclusion
The rapidly growing IT sector needs specialists with the utmost proficiency in any task they handled. Microsoft Office certification will open many career opportunities for you. Go ahead and get certified – good luck!
Comments
* The most recent comments are on top.
---
carlos
United Kingdom
Oct 03, 2018
i am planning to enroll for microsoft office certification online. however, i fear not managing to attain the passing score in the exam. please, anyone who is experienced in the same guide me on what to focus so that i not fail.
---
ivy
i feel very nice for registering outstanding performance in the ms office certification exam. thank you guys for making me proud. i like the study materials you offer. they are really helpful. looking forward to using your materials in my future preparation for other certifications.
---
philip
the only way you can be assured of excellence in the microsoft office exam is by enrolling to microsoft office training certification. you'll be equipped with whatever is essential to pass the exam.
---
bertrand
microsoft office specialist certification helps you to demonstrate your expertise regarding the use of excel, word, and outlook and other microsoft applications. i earned the certification last month and i have already gotten a well-paying job. study hard for the microsoft office exam and you'll pass and earn this great certification.
---
catherine
i'm very excited for earning microsoft office certification. the certification test was challenging but i managed to excel with 81%. the training materials provided in this site are really helpful.
How to Open VCE Files
Use Avanset VCE Exam Simulator to open VCE
Microsoft Microsoft Office Training Courses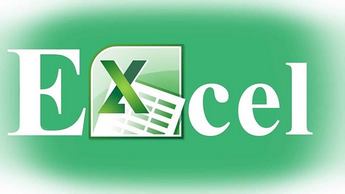 70-779: Analyzing and Visualizing Data with Microsoft Excel