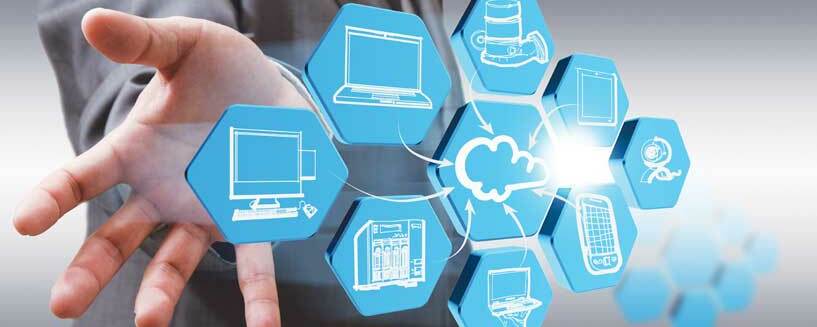 Recruiter Tips for Candidates Aspiring for Software Development Position
One of the most interesting facts about the recruiters is that they can spend only 6 seconds scanning through a resume to find an appropriate candidate to hire. This means that there are key things that you need to include in your CV and online profiles to catch the attention of hiring managers. Including keywords and certain phrases that the recruiters will be looking for in any resume is the most important part. In order to increase your chances of getting hired, we are going to explore basic skills and…
One of the most interesting facts about the recruiters is that they can spend only 6 seconds scanning through a resume to find an appropriate candidate to hire. This means that there are key things that you need to include in your CV and online profiles to catch the attention of hiring managers. Including keywords and certain phrases that the recruiters will be looking for in any resume is the most important part. In order to increase your chances of getting hired, we are going to explore basic skills and tips that will help you get your dream job.
The software development jobs are highly competitive, so you need to have special skills to increase your chances of getting hired. These skills will make your resume to stand out from the rest. So, let's dive into the most effective tips and tricks for landing a software development position.
Understand what skills are in demand
According to research, 70% of the software development companies want to hire the software engineers who possess the relevant skills in JavaScript, followed by SQL and Java. Having this information will help you to narrow down your search for the position you want to be hired for.
The list of the top programming languages that the recruiters are seeking includes:
– JavaScript;
– SQL;
– Java;
– HTML/CSS;
– .NET/C#.
This is according to the job advertised on most job boards such as Hacker News. Also, according to the survey in Stack Overflow Developer Survey 2018, these languages have been the most used for more than 5 years in a row.
It doesn't mean that you have to change the skills you possess. But this information will help you understand their attractiveness and the way you can use them to get the best job.
Include your complimentary abilities and skills on your LinkedIn profile and CV
The complimentary skills are important in any job application. In addition to the technical skills, you also need to process these ones to increase your chances of being awarded a job. The best way to make sure that your additional skills are known by the recruiter is to list them in your CV and your LinkedIn profile. Most HRs rely on keyword searches when looking for certain skills on the LinkedIn profiles. To ensure that the recruiters will discover you through the searches, you need to list all your complementary abilities.
Sharpen your database skills
The database skills are very important to the employers, especially if you are applying for both front-end and back-end development roles. The top programming language that is needed for any development job includes SQL and JavaScript. This involves a great deal of database knowledge. As a software development specialist, it is important to possess the database skills. You also need to master and sharpen your SQL expertise to increase the chances of getting awarded a software development position.
Make a great first impression
The first impression determines how the recruiter will handle your CV. Some things that you need to possess include being likable and having an enthusiastic character. These characters can be portrayed through a phone conversation with your hiring manager. This increases the chances of being viewed as an attractive candidate.
A good first impression is very important because it will give you a boost and increase your chances of getting hired when looking for a software development job. It is also important to realize that the companies are also in the lookout for both hard and soft skills. Therefore, you need to possess both technical and interpersonal ones to increase your luck. One secret to getting hired is to ensure that you give a solution to the test given by the software development organizations within the shortest time possible. Most applicants take about 3 days to submit it. If you do so as earlier as you can, the recruiter will see your commitment and consider you for the position.
Prepare for the interview
This is a highly interactive experience that you need to prepare for. You need to practice and be ready for technical questions that you are likely to be asked during an interview. It is important to take time to practice most of the things that you're going to say when asked certain questions. Do your research on the position you are applying for and look for the FAQs during the interview. Prior preparation will prevent poor performance and also display a sense of courage when answering most of these questions. Your employer wants a courageous person, and this can give you an advantage during the interview.
Prepare for a screening call
Most recruiters for the software development jobs will contact you for an interview. This means that the HR has already gone through your papers and are ready to get more information from you. The initial screening call is very important, and it is a good chance to make a great first impression. This also needs plenty of your communication skills. The best thing that you should consider is that you will need to explain your technical expertise in a way that is understandable.
Also, note that the recruiter will be gauging your communication skills, knowledge, and your level of interest related to the position. Make sure that you are aware of these and work towards portraying your best in these particular areas.
Conclusion
Catching the attention of a recruiter and getting a job as a software developer will not be an easy task. It will require a combination of serious preparation and practice. Realize that it is a detailed process and all steps should be followed in order to be successful. If you practice all the above tips, it will be easier for you to build up your online portfolio and CV to get the hiring manager reaching out to you.