Tips To Write A Perfect CV
As you're searching for IT jobs with the rest of the population, it can be a bit nerve-wracking as you begin to question whether your resume, job experience, or CV is really sticking out like you want it to. You've probably been told time and time again that a good CV is a way to get that job that you want — but no one ever really tells you what that even means. What makes a CV a good CV? And how can you get there? Whether you're a network…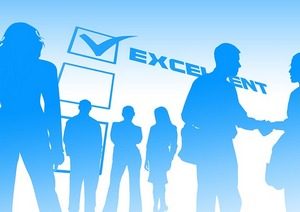 As you're searching for IT jobs with the rest of the population, it can be a bit nerve-wracking as you begin to question whether your resume, job experience, or CV is really sticking out like you want it to. You've probably been told time and time again that a good CV is a way to get that job that you want — but no one ever really tells you what that even means.
What makes a CV a good CV? And how can you get there?
Whether you're a network engineer or a developer, there are a few tips and tricks, tried and true, to help you create the best CV (some could even say perfect) that will help you land that job you so desire. Follow these simple steps and have a higher percentage of getting your dream IT job.
Highlight your skills and accomplishments
First things first, start your CV with a short, positive, personal statement that gives you a distinct character among other candidates. Keep it clear and concise. Learn what to include and what not to because listing everything makes your CV generic and plain boring. You can make use of your former and present employment to highlight your achievements and relevant qualifications. Include the courses and certifications passed to prove a much more established profile.
Tell the truth
Don't lie. It will save you from a lot of trouble in the future. Always tell the truth and never fabricate just to create an attractive CV. List down the things you are capable of without overdoing it. Keep it natural and professional because too-good-to-true CV will never be shortlisted. Plus, it will be you who will suffer the consequences of falsified skills and experience.
Don't have gaps
Have you been out of work for a bit? It's okay! Don't stress! Like we talked about earlier, you really don't want to lie on your CV, as this will definitely come back to haunt you. If you've been out of work for a while, there's always a positive spin you can put on it. Did you participate in a network engineering course during this time? Or maybe a developer class? Did you volunteer in any IT related field? There a ton of ways to make your CV more positive if you're uncomfortable with it. One thing that you should never do (other than lie, of course) is to leave your CV blank or have gaps in certain places. This doesn't look good and can really make employers suspicious in some cases. Again, there is always a way to spin something negative into something a bit more positive. All it takes is a bit of time and a little ounce of creativity.
Design is everything
While we all would love for employers to just pay attention to content, quite often they appreciate the design that comes with it. The design and the structure initially describes a candidate. Therefore, make sure your design is clean and nice. Keep all your sentences short and to the point, and never ramble. Chunky, disorganized paragraphs are not needed on your CV. Bullet points and lists are helpful. You can also get creative with your CV! Do whatever you think is best — but always remember that if you think it looks like a mess, it probably is. Clean and simple is way better than a colorful mess, especially if you're talking about a professional document like a CV.
Make sure it's up to date
Always make sure your CV is up to date and current. Every time something new or important happens in your career, make sure you update this to your CV. Also, if you listed your CV through a search engine, make sure it explains whether or not you're currently looking for a job.
Keywords are important
If your CV is uploaded to a platform that makes it easy for potential employers to find you, keywords are quite necessary. Say you're a networking engineer looking for a job — you're going to need some keywords to help these potential employers find you. "Networking engineer" is, obviously, a great keyword if that's your career path — so, chances are, if it is on your CV mentioned. Mentioning other skills, you possess is obviously another way to make sure you have right keywords in there. If you're stuck on which keywords are considered more searchable than others, just type in your job title or career path to see what else pops up.  These are the keywords that you should use — and ones that could potentially really help an employer find you.
Check skills with a position you apply for.
Always make sure that the knowledge and experience match the position you are applying for. You cannot apply for a job that does not fit with your profile. Still, if you want to have that dream job so bad, you can, of course, take courses and get certifications to back up your profile.
Spellcheck, spellcheck, spellcheck
Let's say this loud and clear: if there's any type of error in your CV, potential employers will just ignore you and never look at your CV again. This means you need spellcheck not once, but a few times. Also, it really does help to have someone else look at your CV. Get a friend or family member read and look through your CV to make sure that everything is nice and correct. Employers are getting loads of CVs for one job, so they're not going to hire someone that can't even bother to spellcheck their work. While your wording and sentence structure may look fine to you, it may not make complete sense to someone else. Having a second glance from someone who doesn't necessarily know what you were thinking when you were writing it is a great way to avoid these mistakes, as well.
Time to clean up that CV!
Now that you've learned some of the little tips and tricks to clean up that CV of yours, it's time to put these methods to work. Again, make sure you're honest and keeping everything on your CV clean and to the point. Make sure you have your IT certifications easy to find, your job experience as a developer or networking engineer high up on the list, and any added skills relevant to your career path easy to understand.
While these tips and tricks seem quite simple and general, these create a drastic improvement in your CV. You always want to seem as professional as you really are — and one way to get this across to potential employers is to make sure your CV is as perfect as can be. Now, it's time to go land that dream IT job!