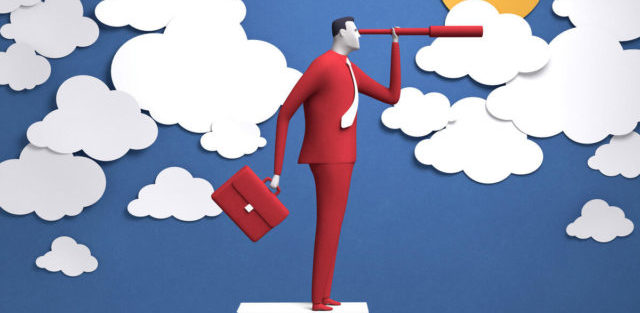 5 Easiest Jobs to Make a Successful IT Career
For the professionals in the world of IT, there are many opportunities out there to explore. In fact, there are times you have to make a decision between multiple offers of employment. With this, you can negotiate for better incentives and higher remuneration. This doesn't mean that the story is the same for everyone trying to obtain employment in the industry. There are many people who have worked at the same job for years and seem to have been unable to get a more lucrative one. And there are other…
For the professionals in the world of IT, there are many opportunities out there to explore. In fact, there are times you have to make a decision between multiple offers of employment. With this, you can negotiate for better incentives and higher remuneration. This doesn't mean that the story is the same for everyone trying to obtain employment in the industry. There are many people who have worked at the same job for years and seem to have been unable to get a more lucrative one. And there are other individuals trying to get into the IT sector but, for some reason, it is difficult for them. Skills, experience, and certifications play a vital role in your opportunity to get a better job. Another reason why you have not been able to do it might be because you are knocking on the wrong door.
There are many demanded specializations that you can consider in your pursuit, whether you are a recent college graduate or you are planning to change your career. Let's look at the five easiest jobs that you can get immediately due to their status in the job market.
Software Developer
This job is ranked as the second best in the world of IT. In fact, it follows closely to a Systems Analyst. The field is highly rewarding and has a potential in the industry. Also, this is one of the few jobs where your past work portfolio is more recognized than your degree. By simply presenting your previous experience, you can become a programmer. In addition to this, a software developer role is really well-paid and has a low barrier entry. Some skills you need in order to take up this role are Python, SQL, JavaScript, and Java. With these skills, you can easily land your first software developer job without stress.
Data Scientist
Data is a backbone of everything in business. Without it, any business cannot achieve much in the face of consumer dynamism and stiff competition. The organizations know the importance of having a professional who understands everything about data and can make informed business decisions. There is a high demand for the skilled analysts who have the capacity to work with well-known solutions such as Hadoop and R to mine information from the data and help the enterprises make logical sense out of it. As the companies benefit from the insights, there will be a continuous demand for the skilled employees in the industry. Although there is some data science specialization in colleges and universities, the data analysts generally work as software developers or statisticians before they move into that kind of job. Because of the high demand for such professionals, you really don't need to have years of experience before you can start your first job.
IT Architect
The IT architects help the organizations create an overall pattern of their business technology infrastructure, planning and designing their networks for the best effectiveness and security. There are basically two types of architects: functional and certified. To become a certified one, you can explore the Open Group IT Architect certification path. Another option is to check out the advanced networking certificates, especially if you have some level of experience in the IT sector. There are also the Amazon Web Services (AWS) Architect credentials that are designed to equip you with the skills needed to function optimally. Earning any of these certifications can get you started as an IT architect within a short period. Even though there are many options for that job, you need to get the right certificate, as some credentials give a competitive edge in the market.
Cybersecurity Analyst
According to the survey, the job title of cybersecurity analysts is one of the most popular in the field of IT. Frankly speaking, this is understandable because there is a huge demand for the professionals with this skill. Another report reveals that the field of cybersecurity is expected to grow by about 18% between 2014 and 2024. Looking at this, it is obvious that the rate is significantly fast-growing. Prior to this period, you would require a bachelor's degree to work as a cybersecurity analyst or to get any other job in the security field. The technology industry is in high demand for the skilled employees and its needs are growing each year. Nowadays, not only a ton of experience under your belt plays an important role, but also a required certification will turn the employers' attention to you. If you have the CompTIA Security+ credential or any other advanced security certificates, you will be in a good place to land a job as a cybersecurity analyst.
Computer Support Specialist
This is another sought-after job that continues to grow over the years. Moreover, this growth is progressing at a high pace. It is expected to develop further by about 12% between 2014 and 2024. This is quite understandable, given the fact that more computer applications and devices are being bought daily and there is a need to keep them in optimal working condition. Although the job is not so high paying as many others in the field of IT, it can be a great place to start in the industry. And, of course, you can enhance your potential by earning a certification in this realm.
Conclusion
As you can see, you should have some level of experience and skills to be able to perform any of the above-mentioned roles. But if you are a newbie in the industry, don't think that you will not get the position by default because of your greenness. Earning an IT certification can make up for your lack of work experience. So don't be afraid of any failures and follow your desire of being a part of the IT sphere.