Advantages Of Being A Certified Specialist In IT
The Information Technology industry has expanded massively over the last few decades. Information technology has incorporated in each part of industry worldwide. The Economy Watch, a global, independent online economics corporation, declares the IT Industry as the most robust in the world at this time era. The industry has the capability to increase productivity thereby making it a significant contributor to economic growth. The field is generally divided into two areas, Hardware and Software that are both integral to study, design and implementation of systems in firms. The industry is…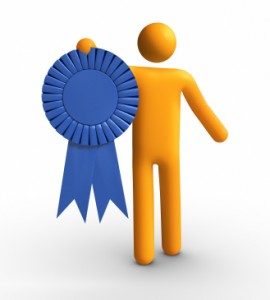 The Information Technology industry has expanded massively over the last few decades. Information technology has incorporated in each part of industry worldwide. The Economy Watch, a global, independent online economics corporation, declares the IT Industry as the most robust in the world at this time era. The industry has the capability to increase productivity thereby making it a significant contributor to economic growth. The field is generally divided into two areas, Hardware and Software that are both integral to study, design and implementation of systems in firms. The industry is yet to achieve full utilization even now, and much remains to be done. The massiveness of the IT industry is a wakeup call for all information technologist for the need to specialize and become professionals in a particular field in IT.
Reasons to Get Certified
Becoming a certified specialist in IT means acquiring a competitive edge in a field that you have passion for in either hardware or software. Once you are a specialist, you are more proficient in delivery and deserve credibility to clients. There are various opportunities for work in this sphere, among them, networking, maintenance, systems architecture, software development, database design, support, testing, documentation, and security.
What advantages do you get being a certified IT specialist?
Competitive Advantage.
This is the most obvious advantage. The IT industry is always changing, and it is essential to keep up. There have been incidences where an organization lays off workers because they have taken up new technologies to improve productivity, but the workers do not know how to use them. An IT professional who updates his knowledge with regards to technology will undoubtedly have a competitive edge over the competition.
Improved Knowledge
Intensive knowledge of an industry and its components gives you credibility in associations and even task delivery. For instance, a software engineer is assigned a project and operates within the schedule and budget because he or she is knowledgeable about software development. The client in return is happy and satisfied with the product thereby referring the IT professional to other similar tasks. Certification will play this role in career and ensure productivity not only to an individual but also the organization a certified professional represents.
Professionalism (Error reduction)
The basis of most errors in any industry is inadequate skills. Certifications reduce this greatly testifying that you acquire the necessary skills in the field you apply for. Being a certified specialist means that you fulfil tasks better and quicker, you make less mistakes or do not make mistakes and generally have more profound knowledge in the sphere you are engaged in. In addition, certified professionals are able to fix complex issues in a timely manner. A good example is the design process in IT where every IT issue is addressed through the same design process of problem definition, research, requirements specifications, development, testing and then implementation.
Self Confidence
Self-confidence is a paramount feature for any human being looking for work with others. You become self-confident by getting profound knowledge in the sphere you work or just want to launch your career, updating your skills and accomplishing more complex tasks than you've used to.
Motivation to Grow Professionally
The first motivation is the raise of your income. Gaining a certification will definitely help you to lift up to the next stage of your career development. Salary survey outlines that IT certifications such as Risk and Information Systems Control and Information Security are among the best-paid salaries globally.
In the case of a senior employee or employer in a firm, acquiring a certification makes you an authority and you as an example stimulate those who are at lower ranks. Moreover, you can confidently advise on precautions, necessity, and recommendations to both subordinates and seniors.
Technology keeps advancing, and at the level, the world is in right now, there is still much to come in IT. There is the Internet of Things (IoT) and the 5G network which are promising to be the next big area that require more certified professionals to work in.
How to Become a Certified IT Specialist
There are several ways to become a Certified IT Specialist depending on the region and the field. The basic process, however, is obtaining basic Computer Skills which in most cases is an Undergraduate Degree in Computer Science, Information Technology or any other related course. With such, you will get a chance to be introduced to the wide range of specialization opportunities available as well as determine your passion. After that, the next step would be to select and apply for a certification course.
There are several providers for such certifications. For instance, CISCO offers certification courses such as CCNA for networking professionals, Microsoft has a MOS certification course for prospective Office professionals among others.
In conclusion, having identified the major advantages of becoming a certified specialist in information technology, it becomes important to state that it would be of extreme importance for anyone in this field to become a professional. General undergraduate course hardly cover components vital in the real business world therefore mostly essential but inadequate. The best thing about an IT certification  is that it costs its money and saves your time, as many courses are offered online. The main thing is to have a clear path of how to launch or upgrade your career. After that, there are definite steps to follow to become a certified professional. Certifications are not mutually exclusive, and it would be possible to do two or more depending on your knowledge, skills, wish and aim, of course. However, experience comes hand in hand with certification. If you learn, you must practice otherwise you might forget everything or fail the exam. Just like driving a car!