How To Launch A Career In IT
If you have just graduated and want to start a career in Information Technology or if you work in a whole different industry and have decided to switch to the world of software and hardware developers, then this article is for you. Even if you don't have a degree in computer science/computer engineering and still have the passion for IT, with the right amount of effort and dedication, you can excel in this career. First of all, figure out if you are really interested in IT or any field, is…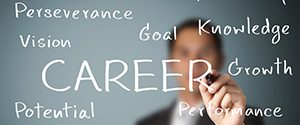 If you have just graduated and want to start a career in Information Technology or if you work in a whole different industry and have decided to switch to the world of software and hardware developers, then this article is for you. Even if you don't have a degree in computer science/computer engineering and still have the passion for IT, with the right amount of effort and dedication, you can excel in this career.
First of all, figure out if you are really interested in IT or any field, is to make a list of possible careers and then just go over each of them. Secondly, use your imagination and then try to figure out to which of them you have passion for and or perhaps interest. Thirdly, think it over, if you it brings you money in future.
Something you have to understand is that when it comes to IT, there are so many various routes and jobs in which you can specialize. IT or computer science is a very broad / comprehensive term; in other words, IT is like a tree with many sub-branches for instance developers who code video games (Game development), developer relating to Artificial intelligence (AI), developers who design mobile applications example iOS and Android apps (mobile development), and the list keeps going. As days are passing and new technology is conquering the world the sub-branches are increasing.
There can be many reasons for entering the world of Information Technology; however, the most significant sign to choose your career is when you are not enjoying work in the industry you are currently working in and are more interested in software development or just generally in computer science. Maybe you just recently got interested in tech, and you like the idea of being paid for developing / coding software, or maybe you like the idea of problem-solving (problem-solving is a very crucial part of IT, especially in the software area). Anyway, you will have to look for opportunities and grab the one which suits you the most. So you will have to be patient, consistent and eventually, you will land on the "career of your dream" or your "dream job."
Tips to launch your career in IT successfully:
If you decide to start a new career in IT, consider the following things:
– Make a list of career opportunities you have at the moment in IT
– Narrow down the list to that one job or skill you want to specialize in
– Focus on that skill (whether you have it or need to get, then how and where?)
– Make a new CV (demonstrating your skills)
-Choose the certification necessary to get and the exam to take:
Note, that having received a certification, increases the chances of hiring you by employers.
Taking exams or getting certified is an advantage to start your career in IT. Among the top vendors that provide IT certifications are Cisco, CompTIA and Microsoft. Although the certification you choose will depend on your interest there are a few certifications which are in high demand these days:
Cisco Certified Network Associate (CCNA): The 90-minute test will cost about $295, and it testifies your basic knowledge and experience of operating network devices like routers and switches.
CompTIA A+ Technician: If you are a beginner then this test is for you, it contains two papers (one which is multiple choice question and the other which is performance-based). This test verifies your ability to manage, operate and maintain basic IT equipment like computers, printers, and mobile phones.
Microsoft Certified Systems Engineer (MCSE): This $150 certification gives you a choice to specialize in various fields. This exam will help you learn database design, server infrastructure, private cloud and messaging & communication.
You should not choose from the above list because there is no "best certification" it all depends on what IT career you are pursuing, however, these exams are almost necessary as these teach the basics of the tech world and is highly recommended in order to reduce the number of barriers you will face when you go for job hunting. Some of the other exams you can take include CRISC: Certified in Risk and Information Systems Control, CISM: Certified Information Security Manager, PMP: Project Management Professional and many others.
Although the job you are aiming for would be very subjective, there are some jobs which are high in demand like developers of Artificial Intelligence. The reason of the high demand is the imbalance in the labor market. In addition, the average salary of an AI developer is over $500,000 per annum. As AI is a new sub-industry, there aren't a lot of certifications available at the moment. Still, you can do a bachelor from various universities that offer a degree in AI.
To conclude, the most crucial part of the whole process of getting certified is the field you choose to start your career in, specify the certification to get and exam to take. It should be mentioned, that companies are much more willing to hire a certified professional rather than just an experienced specialist. It means that certification increases your chances to get a job you've focused on. Especially large corporations with an excellent reputation such as Apple and Google would most certainly hire someone who is certified for the relevant skill. Finally, all the time you'll spend on getting certification -you-need is worth the job you'll get and emotions you'll feel in the result. As IT area is the place where you'll constantly grow professionally as well as your skills and your quality of life.