Top 10 Highest-Paying IT Certifications In 2018
Information technology has grown to become an integral component of day-to-day life in the 21st century. Businesses have grown to rely on the same, as have some primary activities such as communication and transportation. Over the years, technology has evolved, and more efficient technologies have been adopted. As such, for one to stay competitive in the job market, he or she must be conversant with the new technologies as well as the existing platforms which are currently on demand in the market. Right now, certifications in cloud computing and virtualization…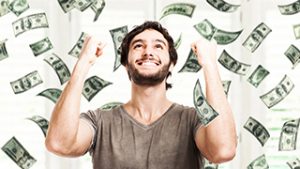 Information technology has grown to become an integral component of day-to-day life in the 21st century. Businesses have grown to rely on the same, as have some primary activities such as communication and transportation. Over the years, technology has evolved, and more efficient technologies have been adopted. As such, for one to stay competitive in the job market, he or she must be conversant with the new technologies as well as the existing platforms which are currently on demand in the market. Right now, certifications in cloud computing and virtualization are some of the highest paying in the industry, an indication of the current times and the significance of staying up to date with the current technologies. This article will delve into the ten highest-paying IT certification of 2018.
IT certifications are the gateway to more job opportunities. The current job market is very competitive and only the candidates who have the most recent and relevant certifications can earn a slot in the ever-shrinking job market. It is crucial for one to keep up with the times and stay updated with the latest technology. Proof of this understanding is signified by earning a certification. It not only proves that one is competent, but also very capable of performing the intended tasks.
1. Virtualization and Cloud Computing
This certification commands an average annual salary of $112,955, the highest of its class in 2018. One such certification is the Citrix Certified Professional Virtualization (CCP-V) offered by Citrix. It suits engineers and consultants who configure, scale, install and deploy XenDesktop 7.6 solutions. It qualifies professionals to configure, install and roll out XenDesktop solutions. One requires skills in advanced configurations, scaling, optimizing and troubleshooting in virtual workstations. One must first earn the CCA-V credential before taking the CCP-V exam. No additional experience is needed. Some of the topics covered include app layering, HDX, and multimedia, sophisticated architecture and Workspace Environment Management (WEM) among others. The final test is usually 90 minutes long, and one must pay an examination fee of $300.
2. Security Certifications
Security certifications command an average salary of $109,989 every year. One prominent such certification is the Certified Ethical Hacker (CEH) offered by the EC-Council. It is intended for system analysts, security experts and IT professionals concerned with the security and integrity of their systems. One is tasked with probing and uncovering security flaws in existing systems after which one embarks on strengthening the system and capitalizing on its security features. The exam for this certification takes four hours and consists of 125 questions, all multiple choice. Some of the topics covered include malware threats, enumeration, scanning networks, hacking web servers and web applications as well as SQL injection among others. One cannot undertake the EH exam without first completing the EC Council's preparation course. Alternatively, one needs to have an experience of two years in the security field. The cost of a single exam is usually $500, in addition to a $100 eligibility fee for self-study students.
3. Network Certifications
Network certifications also command a hefty salary in the market. The average annual salary is $99,310. One of the most prominent network certifications is the Cisco Certified Networking Professional (CCNP) with Routing and Switching offered by Cisco. It is a certification aimed at full-time network and system administrators. It could also suit individuals who work with both local and/or wide-area networks and their maintenance. In this certification, one covers troubleshooting, routing, and switching networks. To sit for the CCNP exam, one first must earn the Cisco Certified Network Associate Routing and Switching certification. One may also go with any Cisco Certified inter-network Expert certification. No experience is needed to study the same. There are several tests, with each going for two hours. The examination costs are $200, and the total number of tests are three to make for a total of $600.
4. Citrix Certified Associate-Networking
This is another networking certification offered by Citrix which also commands a high premium in today's market. A Citrix certified networking professional can administer enterprise environments consisting of NetScaler gateway, thereby monitoring and regulating access to applications, desktops, and data. It is designed for virtualization professionals or individuals who are interested in the same. It fits Network Gateway architects, administrators and engineers. There are no strict requirements for this certification. One does not need to have any experience or previous certification to earn this one. The CCA-N exam covers a range of topics including load balancing, optimization, troubleshooting, unified gateway and NetScaler platforms among others. It is a 2-hr exam which requires a $200 test fee. The median salary for a CCA-N certification is $86,300.
5. Server Infrastructure Certification
Another prominent certification for 2018 is focused on the management and maintenance of server infrastructure. It is a certification which commands an average annual salary of $100,656. The most prominent one is the Microsoft Certified Solutions Expert (MCSE) offered by Microsoft. This certification has been described by many as one that's all about modernity. It is aimed at data analysts and managers, project managers, solution architects and functional consultants. It facilitates the running of an efficient data center, particularly with the use of cloud technologies. As such, it is bound to stay relevant for the long foreseeable future. To earn an MCSE, one must first possess one of four MCSA certifications. They include Cloud Platform, Windows Server 2016, Windows Server 2012 or Linux on Azure. Experience in the relevant field would be an added advantage, but it Is not a requirement.
6. AWS Certified Solutions Architect
This certification offered by Amazon is intended for individuals with a background in the AWS platform. It is a certification aimed at solutions architects whose tasks include the deployment of secure and robust applications, mostly on AWS technologies. It allows one to deploy scalable systems without compromising on reliability, quality and the overall security of the system. One needs to have a one-year hands-on experience as well as a proper understanding of high-level programming language. An AWS-certified professional can command an annual salary of $119,085. There are no strict requirements for one to earn this certification although Amazon recommends studying several course works including AWS Certification Exam Readiness Workshop and Architecting on AWS. No experience is needed either.
7. Project Management Professional (PMP)
This certification offered by the Project Management Institute involves project planning and oversight. PMP is designed for project managers in a move to grow their efficiency and success rates. It equips an individual with all the necessary technical skills as well as the managerial expertise behind the same. The accreditation commands an average annual salary of $114,473. The exam takes four hours, consisting of 200 multiple choice questions. The questions fall under several topics including planning, executing, initiating and closing projects. The exam fees are $555. To qualify for this certification, one must have a bachelor's degree together with 4,500 hours experience in directing and leading projects. One must also have at least 35 hours of project management education. Should an interested party fail to have a bachelor's degree, he or she will require 7,500 hours leading and directing projects, together with the minimum 35 hours of project management education.
8. Certified in Risk and Information Systems Control (CRISC)
This certification by the American national Standards Institute (ANSI) prepares one for the various challenges of IT as well as enterprise risk management. It is designed for persons who implement information system controls and manage risks in a business environment. It requires one to have a three-year experience of more with at least two of the four topics covered for one to be certified. It is a certification which commands an average annual salary of $127,507. The cost of an exam for ISACA members is $465 and $595 for non-members. To qualify for this certification, one must have at least three years of experience in at least two of the four areas which the certification covers.
9. Certified Information Security Manager (CISM)
This certification by ISACA commands an average annual salary of $108,043. The certification exam covers 150 multiple-choice questions which cover five main topics including info safety governance, data security incident administration, info risk supervision and information safety program growth and organization. It is designed for enterprise information security managers. It could also suit aspiring managers along with IT consultants with an interest in information security management. The exam fees for CISM members is $465 while non-CISM members pay $595 for the same. To qualify for this certification, one needs 3 years' experience in managing IT risk, usually by implementing and designing information systems controls. One must also have experience in at least two CRISC domains.
10. Certified ScrumMaster
A certified ScrumMaster offered by the Scrum Alliance commands an average annual salary of $106,938. It primarily focuses on software development and the overall progress of a project. The certification is aimed at project managers, specifically those involved in software development.  It is a product of the Scrum Alliance and requires one to attend a two-day workshop. There is an accompanying exam consisting of 24 to 35 questions. To renew the certification, one needs to obtain 40 SEUs in two years. To qualify for this certification, one must first participate in a two-day Certified ScrumMaster Workshop course. This is followed by a 24-35 question exam after which one earns the CSM certification valid for two years. Later, one can earn the ScrumMaster certificate which validates that he or she understands the Agile Scrum methodology and all the necessary aspects of the same.
Thus, staying competitive in the current job market requires one to stay relevant and up to date with the popular technologies being adopted in the market. The certifications above rely on the current popular technologies, including cloud computing, along with the need to maintain the security of the existing systems. It could be argued that some of these certifications might become obsolete in a few years given the evolving technology. However, until that time comes, the certifications above are the most viable in 2018.