Cisco Certifications Overview 2018
Since its very arrival in 1984, Cisco Systems has continued to spread its potency – and it is undoubtedly expected to do so for the coming years. A company which has stood through the test of time in an ever innovative and influential pace, Cisco Systems is the Internet's prime luminary in the name of networking, linking a variety of computer systems in a comprehensive productiveness and concentrates on communications amenities and products. The corporation which has extended its faculty worldwide, in over 115 countries and counting, has continued to…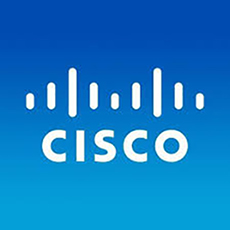 Since its very arrival in 1984, Cisco Systems has continued to spread its potency – and it is undoubtedly expected to do so for the coming years. A company which has stood through the test of time in an ever innovative and influential pace, Cisco Systems is the Internet's prime luminary in the name of networking, linking a variety of computer systems in a comprehensive productiveness and concentrates on communications amenities and products. The corporation which has extended its faculty worldwide, in over 115 countries and counting, has continued to prove its excellence as countless people currently enjoy the ease of obtaining and transporting data in any kind of computer system on hand.
Given its authority in networking, Cisco provides security certifications that are designed to guarantee each and every IT professional's competence in the further advancement of Cisco products. Moreover, the career certification programs are also carefully intended to meet the demands of every customer who is in a grasp of technology. Consisting of five levels, starting from the entry- level, associate, professional, expert and to the highest one, which is the Architect.
The entry-level involves two certifications which act as stepping stones for pursuing a networking career, namely CCENT and the CCT. Advancing to the Associate level, it is comprised of CCDA, CCNA Cloud, CCNA Collaboration, CCNA Cyber Ops, CCNA Data Center, CCNA Industrial, CCNA Routing and Switching, CCNA Security, CCNA Service Provider, and CCNA Wireless. The third level of network certification is Professional, largely involving the CCDP, CCNP Cloud, CCNP Collaboration, CCNP Data Center, CCNP Routing and Switching, CCNP Security, CCNP Service Provider, and CCNP Wireless. Expert level, which is the fourth one, includes CCDE, CCIE Collaboration, CCIE Data Center, CCIE Routing and Switching, CCIE Security, CCIE Service Provider, and CCIE Wireless. Lastly, the Architect known as the most prominent level of the certification program involves CCAr which is essential in infrastructure grounds-cognizance.
Speaking of which, what respective security certifications offer an IT career? In no particular order, these are the five Cisco certifications that guarantee certified IT professionals an array of exceptional jobs.
CCNA/P/IE Routing and Switching

Acquiring the required skill sets to train you in becoming as well-informed and as ready for the various technologies and the future ones will begin here.
Job positions: · Network Specialist, Senior Network Engineer, System Engineer etc.

CCNA/P/IE Data Center

Highlighting on data center technology, this certification is comprised of essential blocks that purposely soar on the fast stationing of applications and creates a deeper comprehension of the Cisco networks.
Job positions: Data Center Network Administrator, Implementation Engineer, Business Services Architect, Server Virtualization Design/ Presales Engineer,

CCNA/P/IE Collaboration

This certification centers on network video engineers and the like in aiming for the advancement of collaboration as well development on video competence.
Job positions: Voice Technologies Administrator, Voice Solutions Engineer, Voice Manager,

CCNA Cyber Ops

Under the entry level, this is a security certification that actively reacts to threats that concentrate on cybersecurity.

CCNA/P/IE Security

Here is where security principles are greatly optimized, where the necessary skills needed to ensure safety are gravely scrutinized and approved by the CCNA Security.
Job positions: Network Security Specialist, Channel Partner, Network Security Engineer, Security Engineer, Consultant, and Architect etc.
But before acquiring the necessary certifications of your desired Cisco Careers, you must first undergo exams that will give you the door in showing your edge as an IT professional. First off, you must sign and take heed of the Cisco Certifications and Confidentiality Agreement before heading off with the Cisco Certification exam. You must pass all exams, including CCIE lab exams which could run for eight hours.  On the other hand, the computer-based examinations could last for about two hours.  Typically, the exam types would be in the form of a fill in the blank setup along with drag and drop, among others. Moreover, Cisco provides a certification exam tutorial to reveal what kind of questions will be present in the exams. All exams are equally created with thought-provoking and challenging questions to stimulate critical thinking of the candidates. Each candidate will be challenged to show their networking skills, basically on their capability to treat and operate networks.
Basically, your dedication is the foremost thing needed for you to obtain a Cisco certificate. If you're not willing to pay the price, then nothing else will work. Having an IT experience isn't a must, though it could put you in a more favorable position. Still, it all goes down to effort you're willing to give in studying and passing the Cisco examinations. Those that have prior IT experiences will still have a hard time right especially if the enthusiasm they're showing is low. If you're inexperienced, then you might as well do yourself a favor and shake that stagnancy up as early as possible. Don't mistake Cisco to give you an easy-peasy sort of examinations; acquiring the certifications can be a tough road if you'll only rely on that braggadocio or worse, stagnant stock-knowledge. Expect to be met with tough questions and don't let inhibitions take you down. You need to be patient with going through the processes and you'll see at the end the fruit of your Cisco toil. On top of that, you also need to be flexible to the ever-evolving sphere of networking and capable of adeptly understanding tech-related information. Either self-taught or exposed to formal IT knowledge, what will matter is, again your dedication in not just acquiring the certifications, but understanding how the Cisco community works.
Though acquiring a Cisco certificate is not easy; persevering in order to acquire one is the key if you really want to achieve that successful IT career. The certification training that you will receive throughout the whole experience will give you more advantage in learning more about networking. The worldwide eminence of Cisco Systems Inc. will help you take on more job opportunities that will fit your skills and will help you grow as an IT professional.