Best Cisco Security Certifications In 2018
With the rapid emergence of technology, Cisco always makes sure to keep up with the evolution and importance of network security domain. Accordingly, they have equaled the relevance of network security to the demands of different sectors in an organization. Nowadays, there are plenty of network security related jobs in the marketplace; hence, the need for professionals to get an excellent grasp of the network security industry. In order to maintain an organization safe from system threats, Cisco provides an array of security implementations as well as comprehensive troubleshooting skills…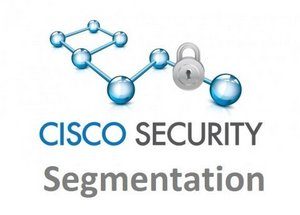 With the rapid emergence of technology, Cisco always makes sure to keep up with the evolution and importance of network security domain. Accordingly, they have equaled the relevance of network security to the demands of different sectors in an organization. Nowadays, there are plenty of network security related jobs in the marketplace; hence, the need for professionals to get an excellent grasp of the network security industry.
In order to maintain an organization safe from system threats, Cisco provides an array of security implementations as well as comprehensive troubleshooting skills to keep abreast of the technology advancements. There are three Cisco security certifications: CCNA (Cisco Certified Network Associate), CCNP (Cisco Certified Network Professional), and CCIE (Cisco Certified Internetwork Expert). All these programs are considered as job-ready certifications that are in a position to different in-demand professions, from administrators to engineers to experts.
CCNA
First and foremost is the CCNA, which is intended for the associate-level. This security certification requires knowledge and skills that validate an organization's security infrastructure and security threats. Consequently, the curriculum revolves around the core security technologies ranging from installation, troubleshooting, and monitoring of devices. The certification enables professionals to sustain the competency and confidentiality of data that holds up to Cisco's exemplary security structure.
In order to get this certification, you must first comply with the CCENT certification, which requires the Interconnecting Cisco Network Devices Part 1 (ICND1). Further, you should have one to three years networking expertise, then pass the IINS (Implementing Cisco Network Security). CCNA is a three-year certification program that is considered as the base for network security. Throughout this curriculum, you will learn some of the basic security knowledge and skills such as testing, constructing, analyzing, troubleshooting and everything in between.
Once you complete the CCNA security, you are now a trained network security professional that can get a job for federal agencies and several private sector organizations. Your job is to mainly protect data, document system policies, evaluate security technologies, and identify system dangers.
CCNP
A step-up security certification, CCNP is a three-year program for professional-level individuals, mainly network security engineers, who need the necessary knowledge and skills for security posture of Cisco IOS software devices as well as network security appliances. This curriculum is a little bit advanced yet very imperative, considering the upsurge of security threats in the environment. Most organizations now require certain validation, like the CCNP, to get a specific position in the field of network security.
To be able to acquire the CCNP or any of its related security certifications, you must first complete the CCNA security certification, which is considered as the base phase for people who want to venture the world of network security. Also, you should have experience in network security for at least one to three years. These prerequisites are important, not just to make the whole process a lot easier, but also to equip you more with information and skills.
To complete the CCNP security certification, you need to pass the following exams and training: Implementing Cisco Edge Network Security Solutions (SENSS), Implementing Cisco Threat Control Solutions (SITCS), Implementing Cisco Secure Access Solutions, and Implementing Cisco Secure Mobility Solutions (SIMOS).
This curriculum is particularly aligned with the job role of network security engineers who are responsible for selecting, deploying, and troubleshooting Firewall, and system administrators who are reliable for critical networks management and security oversight. Other job descriptions include router security, switches, IDS and IPS solutions and networking devices.
CCIE
For security experts and network specialists alike, the CCIE is the ultimate security certification to take. This 2-year intensive program identifies expert-level security engineers who have the proficiency and prowess to implement, configure, sustain and carry out the rigorous Cisco network security solutions. Accordingly, the CCIE security certification will always be one of the most sought-after accreditations among security professionals internationally. And only distinct network security experts can take aim at this prestige certification.
Because of its prominence and expert-level requisite, the CCIE security certification is a performance-based program that proves a person's practical skills in the profession of network security. This means that your theoretical knowledge must already be established to be able to exhibit your competence in a lab environment using actual tools in actual circumstances.
Though there are no prerequisite certifications for CCIE, the first thing to pass is the written qualification exam, which is considered as the deciding factor whether you continue or halt your CCIE hopes. If you pass the initial test, then there would be another set of hands-on lab examination. With the high level of difficulty, it is but necessary that you should have comprehensive knowledge and three to five years expertise in network security.
Getting this coveted Cisco security certification enables you to be in the top list of network security experts who are highly knowledgeable of the ins and outs of the Cisco network security solutions. Not only that, this accreditation can also be applied to recertify your CCNA and CCNP certifications. That means you don't have to waste time and effort recertifying your associate and professional level certifications because the CCIE security written exam automatically activates them.
Getting Started
If you have decided to take the big leap and get a Cisco security certification, then it's time to be prepared physically, emotionally, financially and mentally. These security certifications are not your usual programs; these are designed for professionals with in-depth knowledge and skills for network security, who continuously strive for deeper comprehension and ability to create something profound.
Today, getting a Cisco security certification greatly helps a candidate establish a name in the network security industry. These curricula are considered as a vital foundation for network security learning. And professionals who have these certifications are way attractive to employers than those who just have an excellent educational background and extensive work experience. It is because these programs are tailored for those are capable of comprehensive exams and years of training. So if you're up to the challenge of having an enviable security certification on your name, make the most out of your journey. Study hard and soon you'll enjoy the fruits of your sacrifices.