CompTIA CASP Tests
Certification: CASP (CompTIA Advanced Security Practitioner (CASP))
Free CASP Exam Questions & CASP Dumps
Latest VCE CASP files. 100% free and actual. Shared by real users, checked by qualified IT experts.
Files are based on latest CASP exam questions and contain most updated CASP questions and answers. VCE files are opened easily with Avanset VCE simulator. Pass CompTIA certification exams skillfully.
CAS-002 Exam - CompTIA Advanced Security Practitioner (CASP)
CompTIA CAS-002 Training Course
191 Lectures, 7 Hours
CAS-003 Exam - CompTIA Advanced Security Practitioner (CASP) CAS-003
CASP Certification Facts
CompTIA Advanced Security Practitioner (CASP) is a worldwide, vendor-neutral certification, which is intended for the IT experts with the advanced-level security skills. Moreover, CASP certification confirms that an individual has the abilities needed to theorize, design, and engineer secure solutions through intricate enterprise environments. The job of a CASP Professional is to determine how to formulate explanations of the frameworks and policies of cybersecurity.

Certification Description
To become CASP certified, an individual is supposed to take CAS-003 exam as CAS-002 exam has been retired. This is a 2,5-hour test with 80 multiple choice and performance-based questions. This exam includes the following areas to cover:
1. Research analysis
2. Enterprise security
3. Incorporating communications, computing, and business disciplines

This exam is perfect for IT professionals with at least 10 years of experience in IT administration and at least 5 years of experience in manual technical security. Candidates who have passed this exam gains the knowledge required in the following security domains:
1. Technical Integration of Enterprise Security – involves broadening the coverage of virtualization and cloud technologies into an enterprise architecture.
2. Enterprise Security Architecture – involves broadening security control to take account of small form factor, mobile devices, and software vulnerability.
3. Expanding the enterprise security domain to embrace techniques, requirements, and architecture concepts.
4. Risk Management – involves risk analyzing by anticipating cyber defense requirements and trend data interpretation in order to meet business goals.
5. Research, Development, and Collaboration – includes applying research methods in order to evaluate industry trends and their influence on the enterprise.
6. Implementing cryptographic techniques e.g. Mobile Device encryption and Blockchain-Cryptocurrency.

The certified individuals should also take the following courses in order to improve their skills:
1. Wireless Security
2. Certified Ethical Hacker (CEH)
3. Computer Forensics
4. Microsoft MCSE/MCITP

The holders of the certification are expected to renew it every three years. Renewal can be done through the following means:
1. Sitting for the most current version of CASP certification exam
2. Participating in qualified activities, which include earning another Industrial certification, publishing an article/white paper or attending a relevant event/conference. These activities will help you earn Continuing Education Units (CEUs)

Career Opportunities
1. Cybersecurity Analyst
2. Technical Lead Analyst
3. Security Architect

Conclusion
This certification helps an individual to gain worldwide recognition since cybersecurity threats have no limits. This opens doors to a wide range of opportunities for advanced-level cybersecurity jobs with high salaries.
Comments
* The most recent comments are on top.
---
kane
@arjun468, casp certification exam… well it depends on how well prepared 4 the exam you are. ensure that you use the material provided so as to ace the exam.
---
arjun468
how challenging is casp exam pips??? if you've recently taken the exam pls direct on the best dumps for one to use to ace the exam. thnks in advance!
---
wojciehehe
is casp study guide provided updated to meet the needs of the most updated exam? kindly if you know tell me so that i can have an easier time going about exam prepping.
---
sussana
@sergio, i would recommend the casp practice test provided. personally used it 4 my exam prepping and attained results that were above average. id highly recommend that you try em out too so as to have an easy time going about the exam.
---
sergio
what are the most tested areas in casp test? kindly guide me on areas to study on or materials that id use so as to be armed to handle the test.
How to Open VCE Files
Use Avanset VCE Exam Simulator to open VCE
CompTIA CASP Training Courses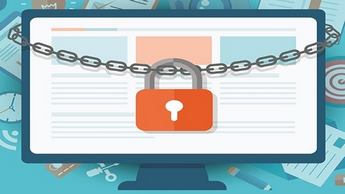 CAS-002: CompTIA Advanced Security Practitioner (CASP)