CompTIA Linux+ Tests
Certification: CompTIA Linux+ (CompTIA Linux+ Powered by LPI)
Free CompTIA Linux+ Exam Questions & CompTIA Linux+ Dumps
Latest VCE CompTIA Linux+ files. 100% free and actual. Shared by real users, checked by qualified IT experts.
Files are based on latest CompTIA Linux+ exam questions and contain most updated CompTIA Linux+ questions and answers. VCE files are opened easily with Avanset VCE simulator. Pass CompTIA certification exams skillfully.
LX0-103 Exam - CompTIA Linux+ Powered by LPI 1
CompTIA LX0-103 Training Course
573 Lectures, 7 Hours
LX0-104 Exam - CompTIA Linux+ Powered by LPI 2
CompTIA LX0-104 Training Course
573 Lectures, 7 Hours
CompTIA Linux+ Certification Facts
CompTIA Linux+ is a certification offered to train and test the competencies of the administrators who intend to work with systems that run by the Linux.

Certification description

This credential is a special one. Unlike other Linux certifications that are offered by other vendors, CompTIA Linux+ is designed to make the troubleshooting of the Linux systems easier. In order to be CompTIA Linux+ certified, the candidates should pass both the exams that are offered, LX0-103 and LX0-104. During the preparation of CompTIA Linux+ certification, the users can get an access to the online tool that will assist them to identify the parts that they have not covered while studying for the credential tests.

This online tool is known as CompTIA CertMaster Practice for Linux+. It comes with a curriculum and a practice exam. Once the candidates have taken CompTIA Linux+ exams, there is no need for renewal since the skills that are acquired are not dynamic. The purchase options for the test include various packages:
- CompTIA Linux+ voucher package – offers only the exam package
- CompTIA Linux+ deluxe bundle – offers the exam package and a retake package in case a candidate fails the test. Also, the bundle includes the cert master for practicing the Linux+ skills
- CompTIA Linux+ premier bundle – offers all the above-listed packages including the gift certificate for participation in the exam

Exam details

Both tests (LX0-103 and LX0-104) consist of 60 multiple-choice questions. The duration offered to complete each exam is 90 minutes while the passing score is 500. The candidates are required to have a minimum experience of 12 months as Linux administrators or on related positions. The tests are available in diverse languages: English, German, Spanish and Portuguese. The cost of the exam is $206. CompTIA Linux+ certification exam is powered by LPI and distributed worldwide.

After taking the test, the candidate is considered to possess the following skills:
- System configuration
- Command line interface
- Basics of scripting a Linux system
- Basics of setting up networks and enforcing the system's security

Conclusion

The candidates who have taken CompTIA Linux+ certification have the advantage of getting the recognition for their skills. They can work in different companies as Junior Network Administrators, Junior Linux Administrators, Web Administrators, and Systems Administrators. CompTIA Linux+ certification can also be a stepping stone for further credentials.
Comments
* The most recent comments are on top.
---
remy
comptia linux+ guide to linux certification is essential to all candidates for the lx0-103 and lx0-104 cert exams. it introduces the candidates to the examinable concepts. they learn every detail important for them to pass these exams. the guide contributed immensely in my success in the exams.
---
gabriel
comptia linux+ certification is very important to all professionals who want to work with systems that are run by linux. this site provides you with all the materials necessary for you to pass the exam so as to earn this certification.
---
patel
hello, it is always nice to get a copy of comptia linux+ study guide. it briefs you on the topics which you must study in order to pass the lx0-103 and lx0-104 certification exams. you just need to study the highlighted topics well and you will perform good in the exams.
---
maya
United States
Sep 16, 2018
whoever is about to take either lx0-103 or lx0-104 tests should acquire the linux+ vce files. they comprise everything a candidate should know as far as these exams are concerned. i have passed my exams with the help of the vce files and the training courses.
---
norah
guys, if you don't want to face challenges in troubleshooting linux systems you just need to enroll comptia linux+ training course. it is a comprehensive course which is intended to equip individuals with a wide range of skills essential in system configuration and other tasks.
How to Open VCE Files
Use Avanset VCE Exam Simulator to open VCE
CompTIA CompTIA Linux+ Training Courses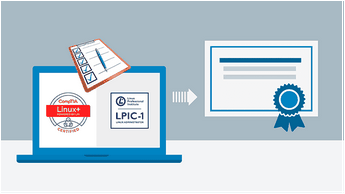 LX0-103: CompTIA Linux+ Powered by LPI 1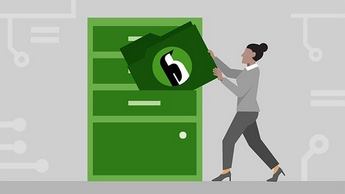 LX0-104: CompTIA Linux+ Powered by LPI 2